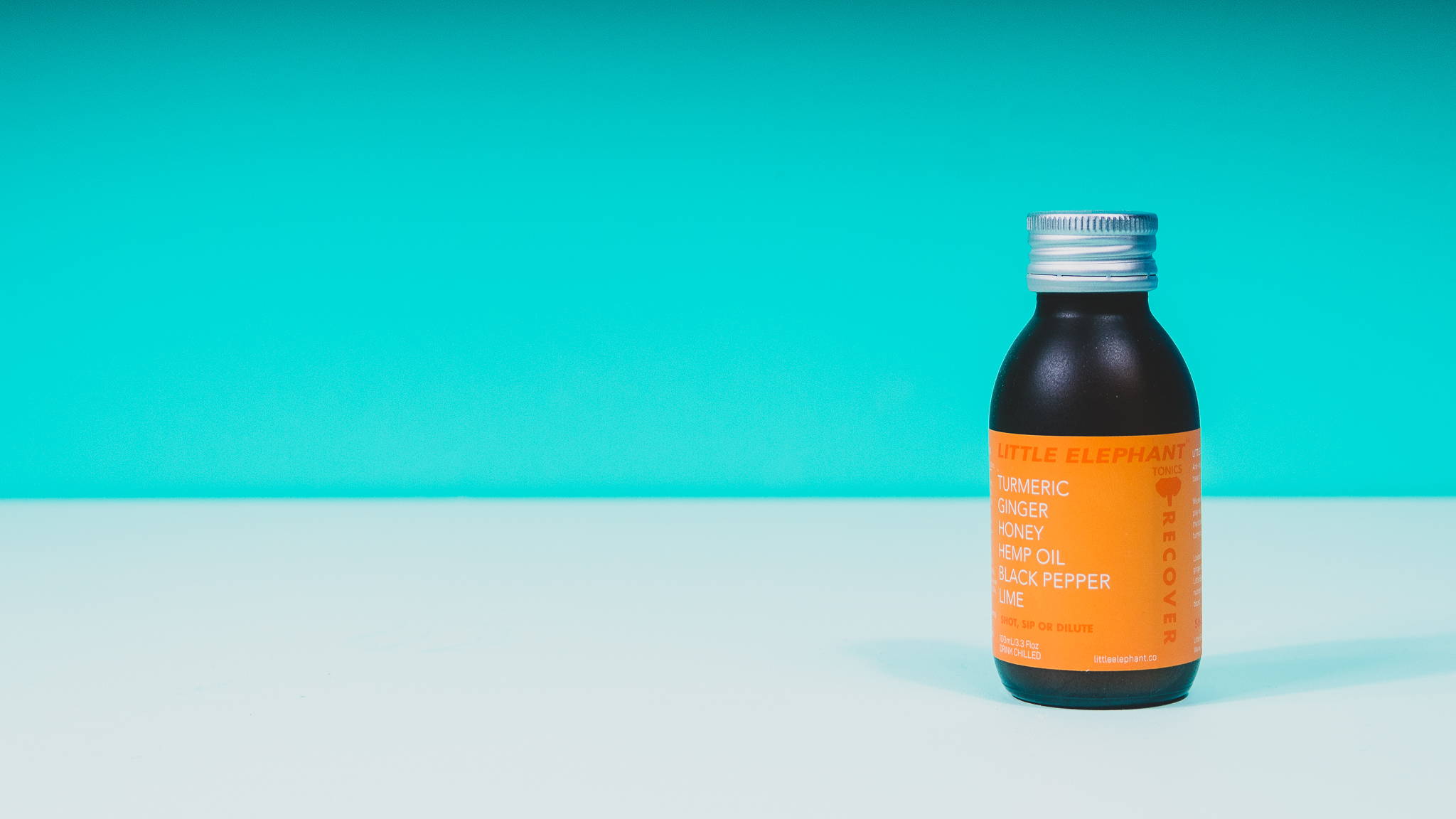 Powerful, Natural, Versatile
Immune system boosting | anti-inflammatory
" Awesome daily shot. Got some fire in it" ~ Tony B




You'll Love Little Elephant, But Don't Just Take Our Word For It…
Here's What Some Of Our Customers
Had To Say About Our Tonics

"My shots arrived yesterday, so I chilled them overnight
and tried this morning ... I'm a huge fan! "Absolutely wonderful 🙃

"Definitely pack a punch up front but mellow off to a perfect 'zing'. Great way to start the day"

"Had been making my own turmeric tonics at home for after work out.These are great and a lot easier!"
Turmeric and Ginger
Recovery + Immunity tonic
This power-packed blend is the ultimate immune system boost and natural anti-inflammatory. Whether your immunity is decreased by fatigue or stress or you're experiencing inflammation from injuries, muscle or joint pain. We got you!

The ingredients in our immunity+recovery tonic work alongside your natural defence system to boost immunity and reduce inflammation, naturally.

FREE SHIPPING ON ORDERS OVER $45 (N Island only) S Island and Rural surcharges applu

" Way stronger than any other turmeric product I've taken" ~
Greta Raynes, Christchurch
🔸 Reduce inflammation and improve recovery time
🔸 Ease joint and muscle pain
🔸 Increase your body's natural antioxidant capacity
🔸 Boost your immune system
🔸 Improve your gut health
What's in that 100mL bottle?
🔸 30g Fijian turmeric root juice
🔸 20g Fijian ginger root juice
🔸 Indian black pepper extract
It's really so easy to up your game
Just order a 6, 12 or 24pack and we'll deliver right to your door.
Home, office or gym.
How to take?
Shoot, sip or dilute
🔸 Take as a shot, just knock it back
🔸 Supercharge your smoothies or juices
🔸 Add to tea, all mylks or milk - super golden turmeric latte!
🔸 Add to your bulletproof coffee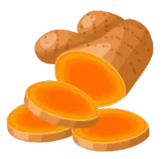 Used for centuries, turmeric is a clinically proven anti-inflammatory, antioxidant herb that reduces joint pain & maintains healthy blood flow.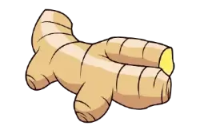 Ginger can help reduce inflammation & joint pain while improving digestion and circulation. There are also numerous studies in animals showing that ginger can protect against age-related decline in brain function.**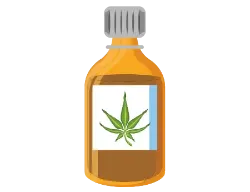 Hemp oil is made from the seeds of cannabis sativa, it's rich in essential fats as well as antioxidants. The fatty acid content of hemp seed oil may be good for the brain*, which requires plenty of healthy fats to operate optimally.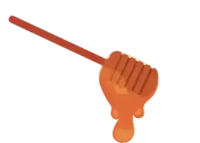 For thousands of years honey has been known to be a natural anti-bacterial. The first written reference to honey, a Sumerian tablet writing, dating back to 2100-2000 BC, mentions honey's use as a drug and an ointment.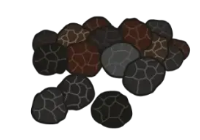 Black pepper is more than just a spice; it enhances the bioavailability (up to 1000%) of curcumin, the active ingredient in turmeric.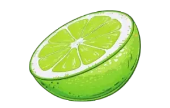 Citrus fruits, in general, have anti-inflammatory properties and can be used for a number of inflammatory issues. The citric acid found in limes is a solvent in which uric acid can dissolve. Increasing citric acid in the body helps eliminate excess uric acid from the urine.
Frequently Asked Questions
Yep, they are peppery! A lot of spice in a small space. Our tonics definitely have a kick!
We make our tonics right here in Auckland, New Zealand. We source the best ingredients wherever in the world we can find them. India produces amazing black pepper. Fiji, turmeric and so on.
We recommend a daily shot. Each bottle is 100mL and a shot is 50mL. You can get two doses out of every bottle.
You can take them any time of day that works with your schedule.
None known. None reported. If you have allergies to certain foods please check the ingredients to ensure you're not affected by any of them. Turmeric. Ginger. Hemp Oil, Black pepper, Honey, Lime.
Do I need to refrigerate?
No need to refrigerate. You can keep your tonics out of the fridge. If you are taking as a shot we recommend chilling them before drinking though.
We courier directly from our warehouse with NZ post. All North Island deliveries are generally with you within two business days and the South Island allow for four business days. You will receive tracking information via email with your purchase.
Yes you can. Some people like a morning boost, maybe in mylk or in a smoothie and save the second half for a post- exercise shot. Up to you.
Interactions with medicine
Any spice, herb or bioactive substance which has real pharmacological effect also has possible interactions with medications or other herbs, spices or foods. All interaction information is available to anyone doing a simple search using terms such as "turmeric and (drug name or drug class)" or "piperine and (drug name or drug class)".
We recommend that you work with your physician, and let them know that you are including turmeric in your diet.